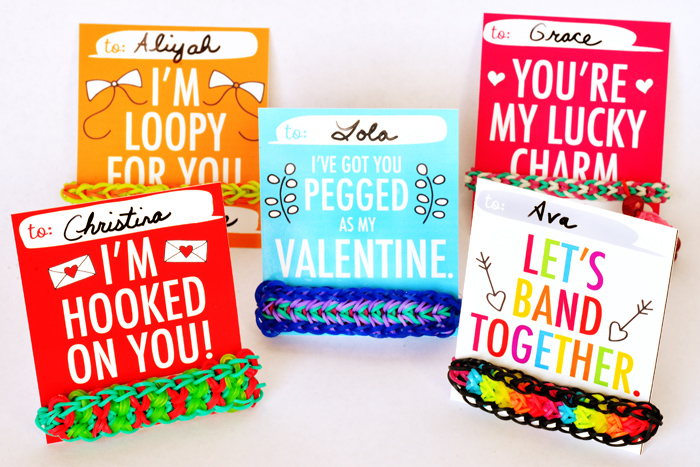 Valentine's Day is just around the corner, so we thought we'd whip up some Rainbow Loom themed Valentines! They are available for purchase in our Etsy store.
We are donating ALL of the proceeds from our printable Rainbow Loom Valentines to For the Love of Paws,  an animal rescue organization based in Ontario, Canada. You can read more about it here.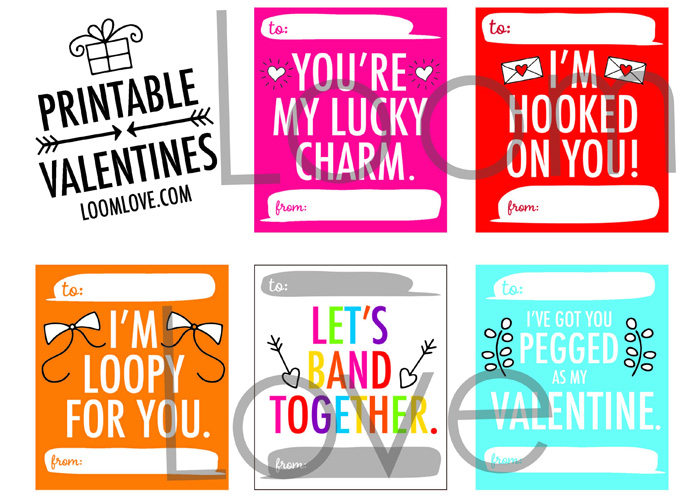 These awesome one-of-a-kind Rainbow Loom themed Valentines are in printable PDF form and they include five different Valentine designs. Simply print out as many as you want on card stock or photo paper, cut out and add your Rainbow Loom bracelet or charm. Size of each Valentine card is approx. 3″ x 3.5″ inches – the perfect size for adding Rainbow Loom bracelets. Bracelets stay on the card without having to tie them!
Thanks to the fabulous Jenna Stempel for creating these Valentines for LoomLove.com.